Easy authentic Instagrammable styling
Easy steps to authentic, shareable interiors
Missing marketing opportunities because your space could be more photogenic?

What if YOU could style authentic spaces that connect with your crowd?
Does this sound familiar?
Feel like you're missing out on social media marketing, because your space could be more photogenic? And frankly, more shareable?

Not sure how to pin down your style? Or how to use your story to attract customers who love to talk about your business?

Need to know how to add those finishing touches that make your crowd want to stop and share?
Is that a YES?
Then you're ready to learn how to style a photogenic space.
You're ready just as you are
You don't need to be a professional designer to become a styling star.
There are tricks you can learn to make your space shine. To make it look like you hired a pro.

Learn to tell YOUR style story
Nail the personality of your space and story, so that your styling decisions become quick, easy and authentic.
Learn to create Instagrammable style spots
Make the best of the space you have, whether you're starting from scratch or just adding the details.
Learn to style for sharing
Transform your space with props, and learn styling techniques that make your business truly photogenic.
This course is the FIRST worldwide to give you the full know-how and practical tips on styling Instagrammable spaces.
By the end of our time together -
You'll have an action plan for styling your space for sharing.
You'll be ready to style unique (maybe even breathtaking) spaces that your visitors will want to shout about and share.
It doesn't matter what sector you work in - hospitality, services, retail or corporate.
We can help you style spaces that connect with your crowd.
This course will give you the ability to style with confidence, knowing you've maximised what is genuinely photogenic about your business.

Where could you be a few months from now?
A few months from now, would you like to have the know-how to style beautiful spaces? This course can help you achieve that stylish space faster than you thought possible, without the trial and error.

Imagine if you knew the most effective shortcuts
We'll show you how.
You already know why!
By signing up, you get lifetime access to all these lessons.

Lesson 1
Find out what spaces will benefit from thoughtful, honest Instagrammable styling.
Identify a style spot in your business that will benefit from an upgrade.

Lesson 2
Take an Insta-safari - learn WHY you should create Instagrammable spaces.
Understand social proof and the power of persuasion.
Learn how to add style AND substance to your authentic space.
Learn from the best - who's doing truly Instagrammable already?
Lesson 3
Learn how to tell your authentic style story, by singing your own song.
Complete practical exercises to identify your Instagrammable style.
Lesson 4
The big picture - learn how to master the first impression for your visitors.
Learn styling tricks that blur the inside-outside boundaries of your space.
Identify which design fundamentals you can improve, including lighting, floors, walls/backdrops, colour and private spaces.
Lesson 5
Learn how to add the details, with some easy or seasonal changes.
Learn what to choose and how to style it, including creating a TO DO list for the details -
Staging.

Style spot vignettes.

Lighting and signage.

Furniture.

Instagrammable props.

Greenery.

Bonus lesson
Advanced tips, including future trends.
Create your own deep-dive ideas list for development.
Everyone will receive a certificate for completing the course.
Extra perks!
You also get ...
Access to our Styling School community. Share inspiration or ask for advice from your instructor and other students, by commenting on our lessons.

Opportunities to share your work via our Instagram hashtag community.
Access to our group Pinterest board, for inspiration and sharing your projects.
Action tasks for each lesson.
Printables/worksheets.
Our 'little black book' of suppliers and Instagrammable resources.
Lifetime access to any new updates to the course.
Frequently Asked Questions
When does the course start and finish?
The course starts now and never ends! It is a completely self-paced online course. You decide when you start and when you finish.
How long do I have access to the course?
How does forever sound? After enrolling, you have unlimited access to this course for as long as you like - across any and all devices you own.
What if I'm unhappy with the course?
We wouldn't want you to be unhappy! If you implement our styling tips and feel they don't have a positive impact on your space, just contact us within the first 30 days of signing up and we will give you a full refund.
Is this course for me?
This course is for you if you are serious about adding some style to your space, and want a step-by-step guide. The course is for you if you have a space that you'd like to improve through social media marketing. It's also for you if you want to build a career in interior styling. This course is not for you if you're not ready to invest some time in learning about styling, and putting these tips into practice.
What equipment do I need to complete the course?
You need a computer and access to the Instagram app. We recommend that you set up Instagram and Pinterest accounts. Don't worry if you don't have these when you start the course. We'll prompt you when they're needed.
Can I ask questions during the course?
Of course! You can ask questions in the comments section of each module, or email your teacher directly. Asking questions will help you learn.
Your Instructor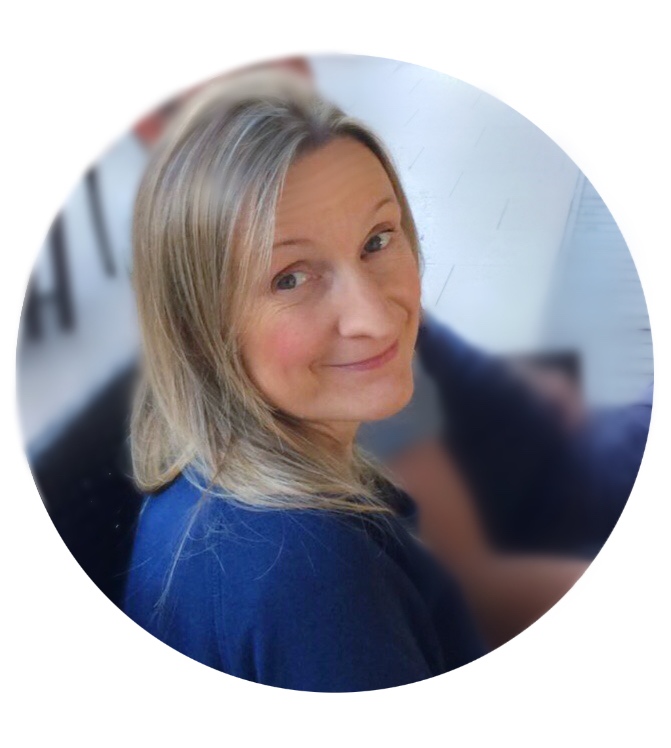 Hi! My name's Sue and I'm a writer and curator of photogenic interiors. I write about interiors, styling and places at www.roomyhome.uk
I spend a lot of time studying instagrammable spaces - online and in real life!
Here's what I can help you understand -
What makes photogenic spaces work?

Who are the experts doing it best right now, that YOU can learn from?

How can YOU style Instagrammable spaces, even without a vast design budget, with confidence and skill?

What style features come up over and over again, and are most likely to add impact to your space?

What trends can you plan for in the longer term?
Telling a story with your space is what makes it unique and shareable. I can help make YOUR space tell the honest story of you and your business.
Get started now!
No risk, 30-day guarantee.
Course coming soon ...

sign up here
for launch news.